---
PIONEERING TWICE MICHELIN-STARRED CHEF
PIONEERING TWICE MICHELIN-STARRED CHEF
Earning his first Michelin star at Tamarind restaurant in 2001, Atul then opened his own restaurant, Benares in London's Mayfair, in 2002, which earned him a second Michelin star in 2007. Since then the chef has grown his restaurant portfolio, opening several award-winning venues including: Sindhu in Marlow and Hawkyns in Amersham in Buckinghamshire and Indian Essence in Petts Wood, Kent.
---
Atul Kochhar
---
ATUL KOCHHAR IS THE PIONEERING TWICE MICHELIN-STARRED CHEF FROM JAMSHEDPUR IN NORTH INDIA, WHO HAS CHANGED THE WAY PEOPLE PERCEIVE AND EXPERIENCE INDIAN CUISINE IN THE UK
From leaving his role at The Oberoi Hotel Group in India to move to the UK in 1994, Atul has been at the forefront of the culinary industry for over 25 years.
Taking inspiration from his native India, Atul has continued to invest in researching regional dishes; his award-winning cooking a unique melting pot of traditional culinary techniques, the very best spices and ingredients from India combined with the best of British.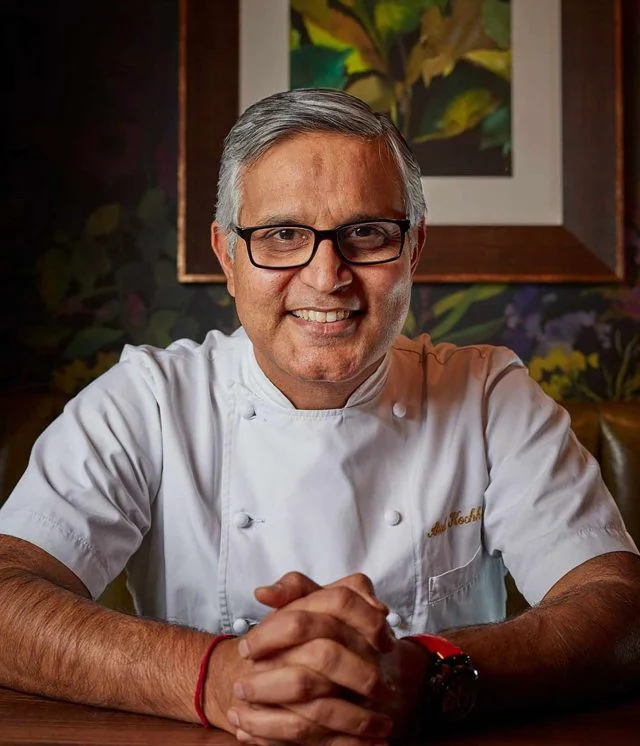 Atul Kochhar Restaurant Group
---
ATUL KOCHHAR'S GROWING RESTAURANT GROUP INVITES UK DINERS ON A JOURNEY OF INDIAN GASTRONOMICAL DISCOVERY.
In 2018 Atul left Benares to pursue other independent ventures, though he returned to Mayfair in March 2019 with the launch of Kanishka on Maddox Street; and in October 2020, Atul debuted a second Marlow venue, Vaasu. In 2021, Atul returned to his Indian roots with Saga in Gurgaon, India and in the UK he also opened Masalchi in Wembley Park (located in between Wembley Stadium and the OVO Arena), quickly followed by the launch of Riwaz in Beaconsfield – a new restaurant championing the traditions and history of India.
AMOD Events and Catering
---
SUPERIOR CATERING SERVICES.
Atul Kochhar understands that first-class quality, ethically-sourced and finely-preserved ingredients create the most fantastic food. And fantastic food creates unforgettable experiences. Atul's award-winning Indian restaurants provide bespoke catering and events management services the most memorable special occasions.
From small gatherings to larger events, please contact us to discuss your catering needs.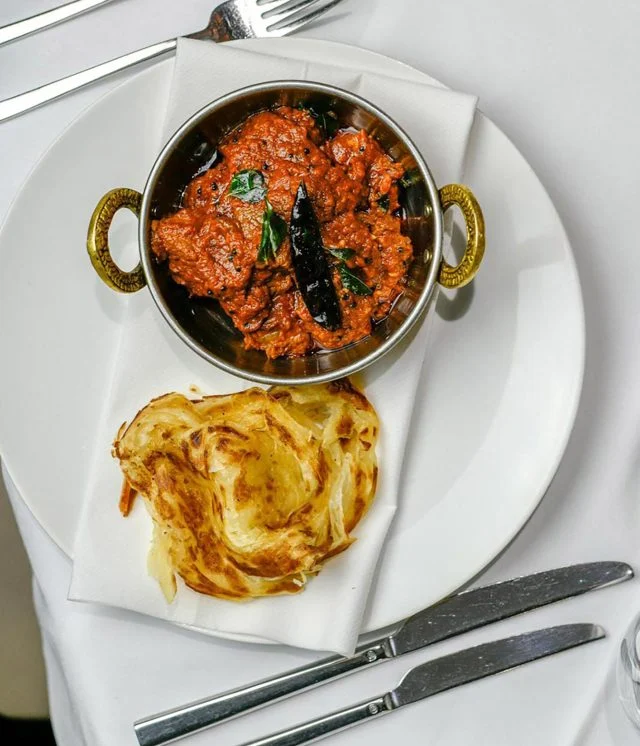 Social
Follow Atul on Social